Executive Summary
Sustainability has been our watchword for nearly a decade and half at Access Bank. It is ingrained into our vision as a bank. Over time, we have turned our sustainability statements and targets into actions and positive impacts. Also, sustainability has enabled us to turn the challenges of the business environment into opportunities. As an institution, we have become more resilient, and better able to weather the business cycle and off-cycle crisis, like the COVID-19 pandemic. Our business model has evolved over time in line with our sustainability principles and best practices.
Unity for the common good was the highlight of our sustainability commitment in 2020, especially in the face of a pandemic that was a serious threat to live and livelihood. COVID-19 also threatened to erode the progress that has been made over many decades of fostering development. Access Bank's partnership and work with the Coalition Against COVID-19 (CACOVID) was significant in combating the health and socio-economic challenges that came with the novel coronavirus outbreak. Our membership of the Corporate Alliance on Malaria in Africa (CAMA), the Private Sector Health Alliance of Nigeria, and the United Nations Women's Empowerment Principles are a few examples of how we joined forces with other prestigious organizations to continue the work of fostering a more sustainable world. Collaborations are an integral part of the work we do. Our belief in the saying that "there is more power in unity" was validated.
The unforeseen social impact of the pandemic in 2020 inspired us to innovate in order to protect our employees whilst providing optimal value for our clients. Through our business continuity plan, we were able to navigate the downturns of the COVID-19 pandemic. We have come out of it stronger, more dynamic, and armed with vital lessons to improve our business operations and become more crisis-ready. As evidence of our resilience, Access Bank increased the number of its individual and corporate clients by 21% and grew its gross earnings by 12% in the year 2020. One of the ways we achieved this was through our agency banking model, "Access Closa Agents".
Through our employee volunteering and our Corporate Social Responsibility (CSR) activities, we supported diverse social and economic projects. People living with disabilities, children in orphanages, and the elderly were some of the groups of people that benefited from these initiatives. We also continued our tradition of giving grants to other non-profit organizations through Aspire Coronation Trust (ACT) Foundation.
Access Bank's environmental footprint was at an all-time low in 2020. A high percentage of our reduction of emissions was due to the COVID-19 lockdown imposed by the federal government. We have also optimized our processes. Our use of resource-efficient systems in carrying out our business activities also helped to reduce our ecological footprint.
The year's challenge was an opportunity for us to remodel our business. We resolved that our response, rather than the crisis, should have a long-term effect. Our sustainability journey has continued through periods of boom and bust in the global economy and external shocks in the domestic economy, and we have always emerged stronger.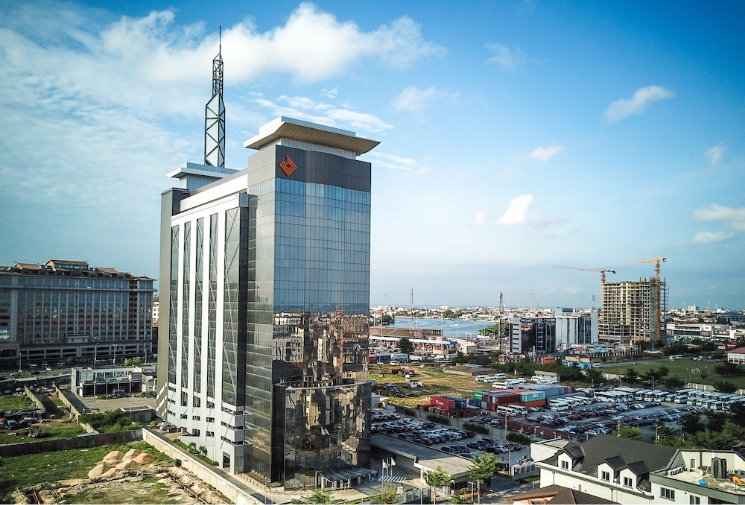 In 2020, we continued to prioritise the creation of long-term value for our stakeholders. As we continued to deliver on our commitment, we also continued to earn both local and international recognition. During the year, Access Bank became the first commercial bank in Africa to be sustainability certified under the prestigious Sustainability Standards and Certification Initiative (SSCI) of the European Organisation for Sustainable Development (EOSD). The bank was nominated and won the Karlsruhe Global Sustainable Finance Award, and other awards like the Sustainable Bank of the Year from the International Investors Awards, and SME Friendly Bank of the Year from Brandcom Awards.